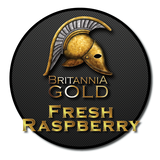 Have Questions? Ask an Expert.
Low Cost Shipping

On All Orders

In-House Experts

We know our products

Purchase In Store

Ecocig Vapour Store, 15 Birdgate,
Pickering, YO18 7AL

🔞 Over 18's Only

You Must Be 18 or Over
to Purchase This Product.
Fresh Raspberry Flavoured Hi PG Vape E-Liquid - Britannia Gold - 40VG / 60PG
Fresh Raspberry An incredibly close match to a freshly picked ripe raspberry. 10ml Non Drip Child Safe Bottles40VG / 60PGBowman...
Fresh Raspberry

An incredibly close match to a freshly picked ripe raspberry.

10ml Non Drip Child Safe Bottles
40VG / 60PG
Bowman products may contain nicotine which is an addictive drug. If unsure of use, please consult your doctor.
Do not use if you are allergic to any of the ingredients used within Bowman products
Bowman products are not intended as a nicotine replacement therapy, nor do they function as a cessation device, they are intended as an alternative to smoking.
Bowman products are intended for use by existing smokers aged 18 or over as an alternative to tobacco cigarettes.
Bowman products are not to be used by children, pregnant or breast feeding women or persons in ill health.
Bowman products contain no tar, no tobacco and no carbon monoxide.
For over 18s Only
UK made TPD regulated

Delivery to the UK is £2.50. Dependant on the size and weight of the order, the order will be dispatched with either Royal Mail or DPD Local to UK Mainland. You can find out more information on our delivery page at the bottom of the page.
Vegetable Glycerin (VG) is a thick, sweet liquid. VG produces luscious clouds of vapor. VG also imparts a sweeter taste to your liquid. Propylene Glycol (PG) is a much thinner tasteless liquid. PG produces more of a "throat hit" than VG does, which simulates the feel of smoking better.
Everyone is different! Some people like to puff away all day and other people like to stick to their designated 'vaping' breaks. As a rough guide, an average 20 a day smoker of traditional cigarettes gets through a 10ml bottle every 10 days or so.